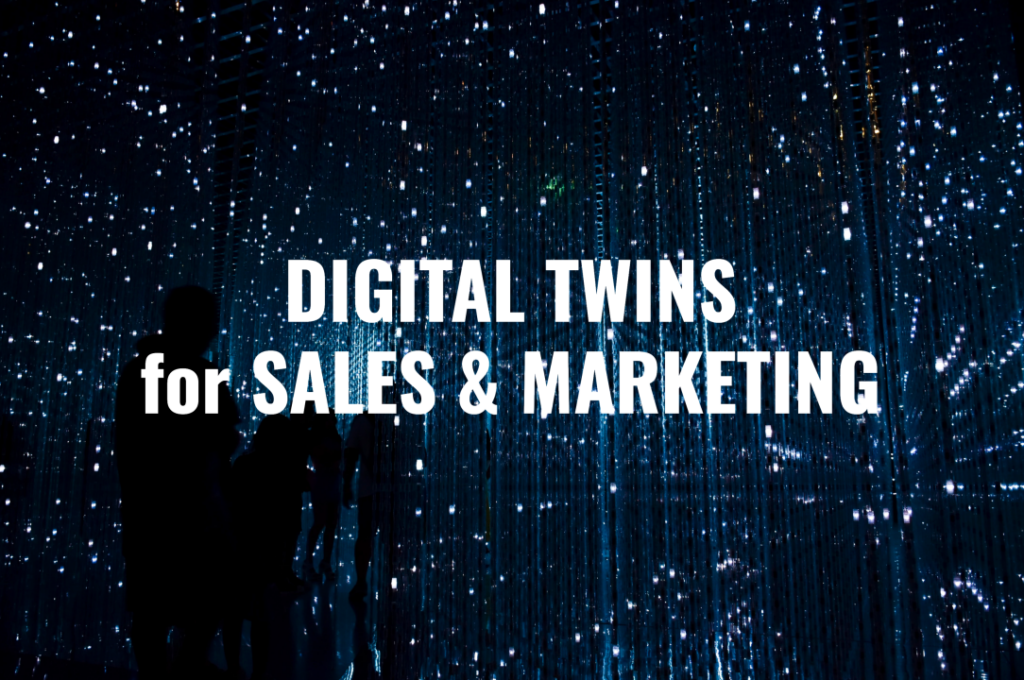 Digital Twins are representations of physical objects, processes or systems in the digital world. The physical object has material properties whereas its digital twin becomes the realm of all related data. Digital Twins can be synchronized from multiple sources to represent its near time status. Be it the data describing its physical matter like CAD drawing, Meta data putting the physical object into context or transactional data like that of sensors, telemetry and consumption. The convergence of several technologies like Internet of Things, Virtual Reality, Augmented Reality, Artificial Intelligence, Machine Learning and Blockchain facilitate the rise and usage of Digital Twins.
Digital Twins are bridging the gap between physical and digital worlds
The number of devices connected to the internet doubled during the past five years. By end of 2020 there will be 50 billion devices connected to the internet (Source: Cisco IBSG). 40% of all data generated in the coming years will be that of sensors (Source: Gartner).
Digital Twins will be omnipresent in every industry over the entire product lifecycle – from planning and design over production, distribution, installation, marketing, sales, usage and service through return and recycling. There will be platforms and marketplaces for digital twins enabling new business models for all partners in the ecosystem.
Experts are putting high hopes and expectations into the concept of digital twins to help cut costs, become more efficient, reliable, secure and sustainable. The concept originated from "industry 4.0" with a focus on applications in manufacturing. But other sectors are following. Even the healthcare industry is picking up the concept of creating a digital twin of the an individual – synthesizing health and movement data. The digital models of patients allow for a more personalized and data driven approach to healthcare.
Consumer Marketing: Products with a unique identity
For the domain of Consumer Marketing Digital Twins are likewise promising. They give a unique and immutable identity to an otherwise anonymous product. In a batch size of one – personalized products allow the brand to provide relevant contextual information to the user, learn from their experiences, provide product related services and also reward the user. Think of a pair of personalized running shoes reporting to the consumer on mileage and wear. The shoe would also recommend a next best alternative based on the running behavior of the consumer. In the context of Consumer Marketing the data gathered by Digital Twins help better understand customer interactions and needs, testing variations for a more focused development of products and services, while at the same time drive business innovation. Consumer interactions will be designed alongside the product lifecycle journey which leads to customer intimacy and loyalty.
Digital Twins revolutionize B2B Sales and Marketing
In the industrial sector, twins are already being used to optimize the operation and maintenance of physical assets, systems and manufacturing processes. Data can be used to gain valuable insights for planning, simulation, testing and operation. Think of factory floor planning in AR. Think of simulating and optimizing an engines performance in the design phase. Think of predictive maintenance where the elevator's digital twin reports future deterioration of a motor bearing. Think of a freight containers digital twin making automatic payments on the carriers blockchain.
For B2B Sales and Marketing Digital Twins hold a big opportunity:
The marketing and lead nurturing journey is loaded with and triggered by data from digital twins making the positioning more relevant and personal
With the wealth of usage data of a machine or asset we can now anticipate and trigger sales opportunities, renewals and add-on business.
Digital Twins cut out the middle man and provide the manufacturer with a direct communication and marketing channel with its users, instead of relying on intermediaries.
It allows the manufacturer to infuse more value into existing business: Applying analytics, AI, scenario planning to digital twins data can result in valuable add on services that help the customer to operate a machine more flexible, efficient and to prevent downtimes.
Digital Twins enable innovative business models in the ecosystem: Manufacturers can establish a marketplace for partners and customers where they can leverage the digital twin's data to create add on applications. Think of the elevator service company that creates a smart phone app for their end customers based on the manufacturer's digital twins data.
Digital twins can be used to accelerate the digital transformation of your company. They allow a new perspective to look at your product or service.
Trust is key
To harness the potential of digital twins there has to be trust. Trust, that the data gathered is accurate. Trust that it has not been tampered or altered. IT systems and networks need to be secure and fast. Blockchain technology can help create a realm for the digital twin's unique identities and make it available to all stakeholders in a trusted and secure way.
The beginning of a revolution for sales and marketing
However the concept of digital twins is starting to be explored by innovative marketing and sales leaders, we are just at the beginning of the revolution. Contact me so that we can explore the options of digital twins for sales and marketing. I am happy to be part fo the revolution.
Felix Hummel – September 2020
Picture by https://unsplash.com/@robynnexy
---
---
You might also like
---